Digital Frontiers, trip to Russia, End of Nations wishes
And here it is, the long-awaited new album of Frank Klepacki. The album is somewhat unexpected, some new female solo and dubstep added, however, this does not affect the overall discography of composer. Let's find out from Frank, what he thinks about his trip to Russia, about his next album, and about his previous work on the Digital Frontiers: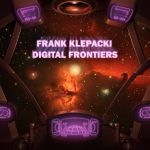 GraYaSDF:

Hi there, Frank. I've listened your "On Russian Ground" melodies for End of Nations, they are just so russian and nice (a little bit of southern influence in it, but whatever, he-he). I'm going to ask too much, but… is there any chance you can visit Russia or not? Joseph Cucan already did it, may be you will come too? Performing that theme instead of Hell March will be so good.

Frank Klepacki: Hi, Yuri! Yep, I wish End of Nations would have released, loved doing that soundtrack. I want to visit Russia one day, just hasn't been the right opportunity yet. But one day.

GraYaSDF: Also, nice work on Digital Frontiers. Is there any heavy cyberpunk and industrial dance or metal album or something else you are planning next?

Frank Klepacki: I am planning my next album, not sure the overall theme yet, as I have a few different ideas started, need to see where it goes.

GraYaSDF: I love some tracks from Digital Frontiers, including such an epic theme "Squatch". This melody is mostly inspired by Grey Goo and Conquering 20 Years. So close to what I was waiting for.

Frank Klepacki: I'm proud of Digital Frontiers, was more work to do than I thought. But glad you enjoy some of the tracks! Thank you.

GraYaSDF: The same for me, when working on something that you can imagine, it is more difficult to realise. Thank you for answering, Frank Klepacki, love you!
P.S.: Melody "Squatch" is just made for Commando Assault, but… we will see, will it be in the game or not. Not sure. Probably, it will be as a separate theme. Anyway, you can purchase Digital Frontiers now, for this visit "Store" section on www.frankklepacki.com. Also, you can find it on iTunes.